We provide professional tree clearing services for any property.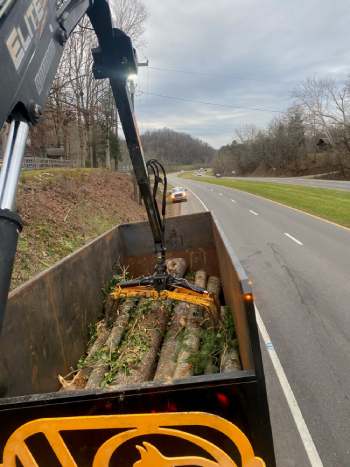 If you have ever dealt with a property that has a lot of trees, you probably know that sometimes the trees are just in the way. This is especially true for property that you want to develop and build on. This can be a large scale development or on a smaller scale like a residential property. When the trees are in the way for you to develop the property, they will need to be removed. Removing trees can be tedious and exhausting work, which is why you should let us help you out. We provide professional tree clearing services where we can remove trees from any property to help get you on your way to developing the property and doing exactly what you want with it.
At B&B Tree Management, it is our top priority to provide quality services to all of our customers in Sevierville, Tennessee and surrounding areas. We offer tree clearing services that are professional and that you are sure to be happy with. We can remove trees of all different varieties and sizes from residential and commercial properties. If you own a big piece of land you need cleared of trees, we can help you out. We do great work, and we work as quickly as possible to get the job done. We are also trained to do the job safely, so you do not have to worry about any on-site accidents caused by someone not experienced with tree removal.
If you need tree clearing done on your property, reach out to us today. We offer professional services and excellent customer service. We are confident you will have a great experience working with us. We also guarantee that your property will be cleared of all trees, so you can get to the next step for the project you have planned. Whether you are building a home, an office building, or a beautiful new garden, we can clear the area of trees, so you can move forward.
---
At B&B Tree Management, we provide tree clearing services for properties in Sevierville, Alcoa, Pigeon Forge, Kodak, Gatlinburg, Knoxville, and Seymour, Tennessee.