We know just what to do to take care of an uprooted tree on your property.
There are many reasons why a tree may uproot. A storm, damage to the roots, shallow soil, and decaying wood are just a few of the causes of an uprooted tree. Regardless of what caused it, an uprooted tree can be a big pain to deal with. Luckily, if you're in the Sevierville, Tennessee area and have an uprooted tree on your property that you need to deal with, our team at B&B Tree Management can help you out.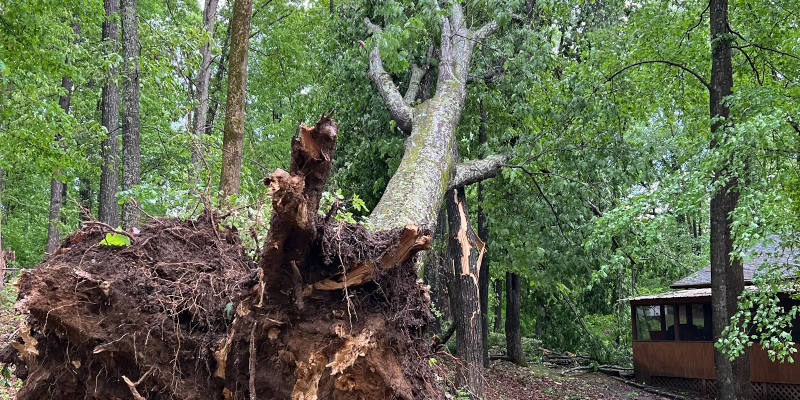 Depending on the size of the tree, it can be pretty difficult to properly remove the uprooted tree from your property. Oftentimes, it requires special equipment and tools to safely dispose of it. Most everyday people don't readily have this equipment, so it's important to reach out to a professional tree service company.
Not every uprooted tree has to be removed, but whether or not an uprooted tree can be saved depends on a number of factors. Larger trees are much harder to save, in large part due to how damaged the root system and structure of the tree will be once it's uprooted. How much of the tree has been uprooted is also an important factor in what determines whether an uprooted tree can be salvaged.
Do you have an uprooted tree on your property that you want to take care of? Come talk to us. We can take a look at the tree and talk to you about what your options are for removing or saving the tree, so don't hesitate to call us.
---
At B&B Tree Management, we remove uprooted trees for properties in Sevierville, Alcoa, Pigeon Forge, Kodak, Gatlinburg, Knoxville, and Seymour, Tennessee.