Tree care services don't end when it gets cold outside.
If you care about the state of the trees on your Sevierville, Tennessee property, you likely spend the necessary amount of time and energy on them to make sure they are healthy and looking their best. While it may seem like tree care is only necessary during spring and summer months when vegetation is at its peak growth, winter tree care is just as important.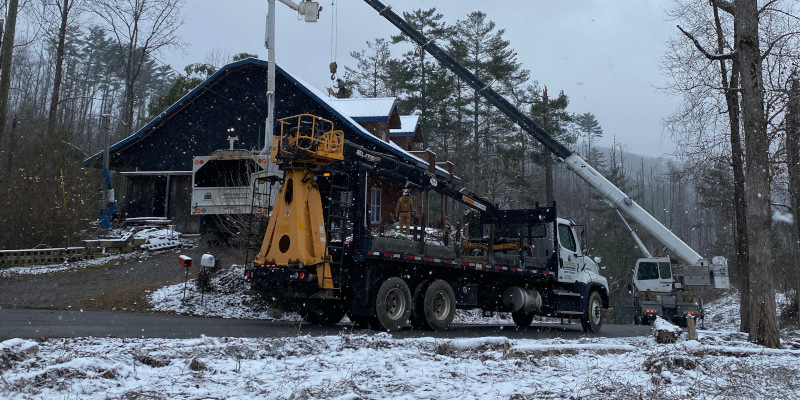 You may not know it, but there are actually tree care practices that are best performed in the winter months. For example, if you have young trees, you know how important it is to prune them correctly in order to make sure they grow properly. Winter is often the best time for pruning young trees, as trees that lie dormant during the cold season are easier to manage the growth of.
Other winter tree care practices focus on keeping trees healthy without using the pruning shears. Mulching your trees in the winter can help provide them with the necessary warmth to keep them alive during the colder months, while also helping them retain the moisture they need. However, sometimes trees need to be covered to prevent them from freezing when temperatures get too low, especially tropical and subtropical species that require a certain temperature range to thrive.
You can count on our team at B&B Tree Management for the best winter tree care. We know exactly what to do to make sure your trees survive the winter season, so call us today for your winter tree care needs.
---
At B&B Tree Management, we provide winter tree care services for properties in Sevierville, Alcoa, Pigeon Forge, Kodak, Gatlinburg, Knoxville, and Seymour, Tennessee.