Our team offers excellent forestry mulching services to help you clear your land in the most cost-effective way.
At B&B Tree Management, we have extensive experience in tree care and land management, and we want to help you do what's best for your property. One of the many services that we offer is known as forestry mulching, and it is a highly effective method of land clearing that allows you to selectively remove problematic vegetation without damaging any trees or shrubs that you want to keep. For this service, our team uses a Cat© 299D3XE forestry mulcher, a powerful, maneuverable machine that can chew through even the thickest vegetation with ease.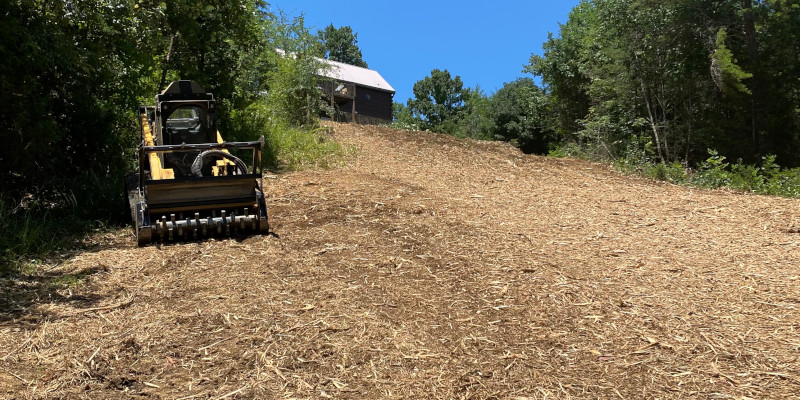 In our experience, forestry mulching is the most cost-effective method of land clearing. While it's not as cheap as using a chainsaw, it will save you an incredible amount of time and effort, as you won't have to haul away any wood—instead, the machine will turn it to mulch right away, leaving behind a protective layer over the soil and remaining roots.
In addition, because forestry mulching requires just one machine with one operator, it is far less expensive in terms of labor and operating costs than using a bulldozer, loader, and hauler. On top of that, as we mentioned, forestry mulching leaves behind the mulch, which creates a layer that will prevent the soil from eroding and help the roots of any remaining vegetation retain water.
Our team is proud to serve the Sevierville, Tennessee community, and we want to help you keep your land in great condition. If you are interested in our forestry mulching services, we encourage you to give us a call to learn more.
---
At B&B Tree Management, we provide forestry mulching services for properties in Sevierville, Alcoa, Pigeon Forge, Kodak, Gatlinburg, Knoxville, and Seymour, Tennessee.