You can turn to us when you need an emergency tree removal.
Sometimes the worst things happen when you least expect it. Thankfully, there are often at least one or two things you can do to be prepared for disaster or know who to turn to. In the case of experiencing a hazardous tree, you can turn to us when you need an emergency tree removal.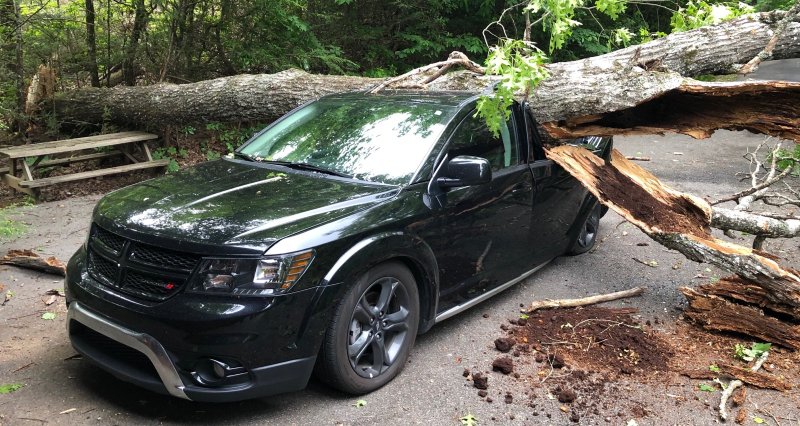 What qualifies for emergency tree removal services? Well, you should know that not all emergency tree removals involve scary and life-threatening circumstances. In fact, here are a few situations in which emergency removal services would apply:
Impending construction: When construction is ready to begin on your property, you don't want to have to wait for removal services to come in a few days. That could set you back more than you want to and cost you time and money.
You're selling a home: Getting ready to move into a new home is exciting, but there are a few things you still need to do. One of those is prepping your home to be sold, and that includes getting rid of any unsightly trees as soon as possible.
A tree is causing damage: Obviously if a tree has fallen and is resting on your windows, roof, power lines, or other essential features, you need to get the tree out as quickly as you can with emergency removal services.
Here at B&B Tree Management, we're proud to serve the Sevierville, Tennessee area by offering our quality tree care services, which includes emergency tree removal. Don't hesitate to call us for any emergencies!
---
At B&B Tree Management, we provide emergency tree removal services for properties in Sevierville, Alcoa, Pigeon Forge, Kodak, Gatlinburg, Knoxville, and Seymour, Tennessee.
Similar Services We Offer: