We can help with your tree emergencies that happen outside of business hours.
Emergencies don't always follow the standard nine-to-five business hours. Sometimes you have a tree-related problem that can't wait until the morning or next business day due to safety concerns or other reasons. In these situations, it's important to find a tree management company that is equipped to provide after-hours tree service in Sevierville, Tennessee.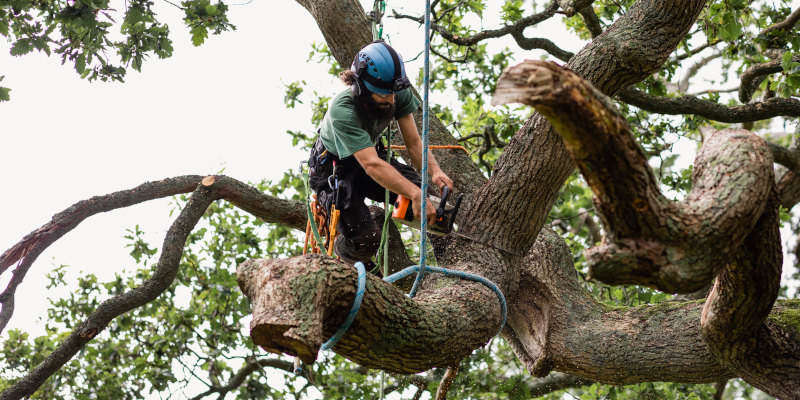 There are many different types of disasters or emergencies that necessitate calling an after-hours tree service company. For example, one of the most obvious emergencies is a fallen tree that has damaged your home, car, or other property. Other times, a tree is still rooted but may need to be removed for a variety of reasons. Too much lean, close proximity to your home or powerlines, and major damages in the trunk can all point to an emergency tree removal that may occur after normal business hours.
After-hours tree service doesn't always include removing a tree. Sometimes the emergency can be solved without tree removal. For example, dying tree branches may pose a threat depending on where they are or what they're leaning over, but they can often be removed while leaving the rest of the tree intact.
If you have a tree-related emergency, don't risk dealing with major damages or issues by waiting until normal business hours. Here at B&B Tree Management, we want to keep you and your property safe by eliminating any trees or branches that are posing a threat regardless of the time of day, so be sure to call us and ask about our after-hours tree services.
---
At B&B Tree Management, we provide after-hours tree services for properties in Sevierville, Alcoa, Pigeon Forge, Kodak, Gatlinburg, Knoxville, and Seymour, Tennessee.