Find out how our plant health services can benefit you today!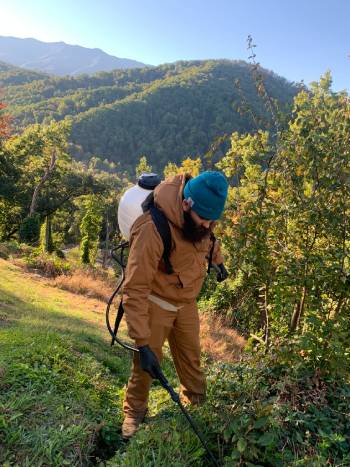 No plant-lover wants to see their nurtured nature begin to dwindle. You might start to stress from not knowing what's causing your plants to wilt. Luckily, our team here at B&B Tree Management can help your plants by using the years of experience we've spent working with trees and plants. If you're looking for plant health services in the Sevierville, Tennessee area, we're the team for you.
You might be wondering what exactly plant health services are– and more importantly, whether or not they can benefit you and your plants. Some of the basics of our plant health services include collecting soil samples, diagnosing plant diseases, and unearthing anything that might be negatively affecting your plants. We can also use soil samples to determine which fertilizer will best help treat any deficiencies that we've detected.
We also offer services like herbicide and fungicide to help plants by killing unwanted plants and/or slowing the spread of disease. Got a problem with insects? Utilize our insecticide services to help control and get rid of the insect population that's overwhelming your plants.
Our mission is to provide you with reliable tree and plant care services so you can know that the care of your plants is in the best hands. We're dedicated to offering quality services, and we're a licensed and insured tree care company in the Sevierville area.
If you're looking to hire us for our one of many services, don't hesitate to reach out to us today for more information!
---
At B&B Tree Management, we provide plant health services for properties in Sevierville, Alcoa, Pigeon Forge, Kodak, Gatlinburg, Knoxville, and Seymour, Tennessee.