Our professional tree service team will help you deal with any tree problems that you are having.
While not everyone is gifted with a green thumb, most people can handle basic plant care if given the right tools and instructions. When it comes to keeping a tree healthy, however, you will need the help of professional tree service professionals. Just about everyone has seen the damage that falling trees and branches can do, so you understand how important it is to keep the trees on your property in good health—unfortunately, taking care of trees often requires trimming dead branches high above the ground, which is where our specialists come in. We at B&B Tree Management have the right knowledge and experience to take care of any problem that your trees are having. If they are sick, we will make every effort to restore them to health, and if they need to be removed for any reason, we will take care of that process for you as well.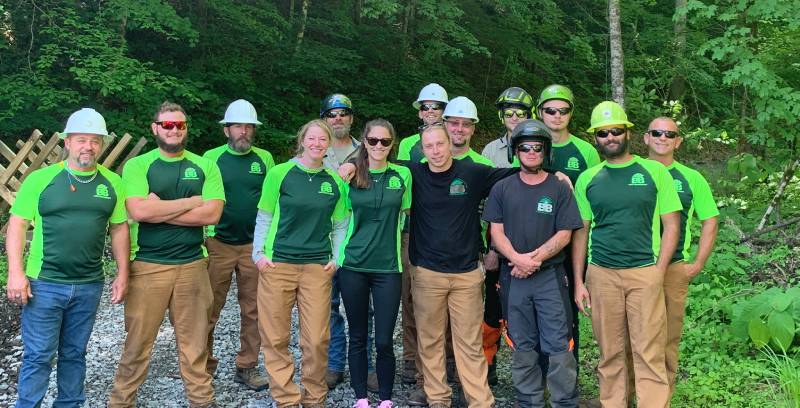 Professional tree service is a broad term that encompasses a variety of separate tasks. You can call our tree service professionals for help in curing a sick tree, preventing the tree from falling, as well as help in removing a troublesome tree from your property. To learn more about our services, just give us a call.
Our team is proud to serve the community here in Sevierville, Tennessee, and we want to help you take the best care of your property and its trees. If you are looking for professional tree services professionals you can count on to deliver top-notch results, just give us a call today.
---
At B&B Tree Management, we provide professional tree services for properties in Sevierville, Alcoa, Pigeon Forge, Kodak, Gatlinburg, Knoxville, and Seymour, Tennessee.