Lightning. Wind. Insect damage. Disease. These things can wreak havoc on wooded properties and leave homeowners at a loss for what to do next. Fortunately, you don't have to deal with a tree emergency alone. At B&B Tree Management, our professional arborists can provide emergency tree services to help you handle any situation.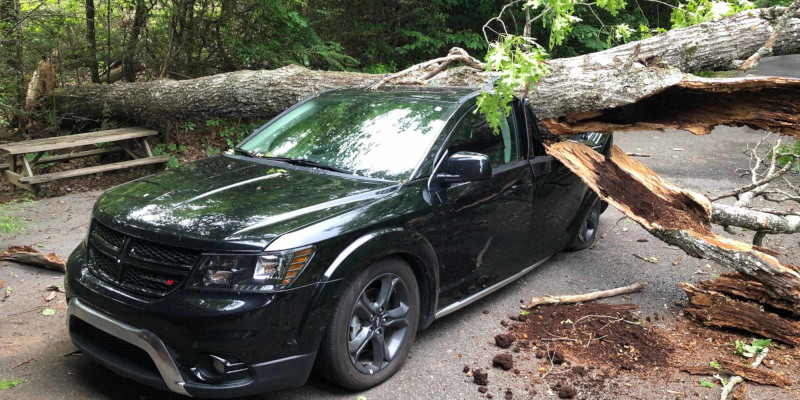 As soon as you notice tree damage, give us a call! We will send one of our emergency tree service experts to assess the damage and determine the next step. Once we've reviewed the damage, we'll get to work. Our team can handle everything from branch and debris removal to disease management and treatment. We'll do our best to save the damaged tree and prevent it from harming anything around it. If the tree is beyond saving, our team can even do complete tree removals.
After we've handled the damage, we'll help you avoid the hassle of making an insurance claim. Our licensed technicians take detailed notes and will file a tree insurance claim on your behalf, so you can get back to enjoying your home without the headache of dealing with insurance companies.
Dealing with tree damage can be overwhelming. Figuring out where to start and how to make sure you're handling the situation correctly without causing additional damage to your home or property can be daunting. Thankfully, we're here to help! When disaster strikes, our emergency tree service experts will be there to help you through every step of cleaning up and getting back to normal.