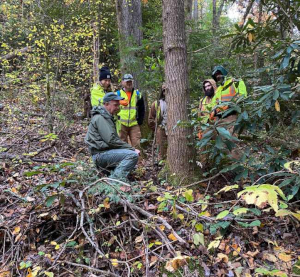 When it comes to tree care, there are many different services B&B Tree Management can offer. Here are five tree services we can perform at your property:
Tree Removal. Getting rid of damaged, diseased, or nuisance trees can be difficult and dangerous. It's best to leave it up to the professionals who know how to protect your property from further damage. Our licensed and insured team of arborists can handle any tree removal.
Tree Restoration. Before you decide to remove a damaged or unhealthy tree, you should consult an arborist to see if there is anything you can do to correct the problem. After a thorough evaluation, we'll talk with you about what options you have to protect your property.
Tree Planting. Tree services aren't just about removals — we can also help you with planting projects. A tree service professional knows how to choose the best place to plant a tree and how to prepare the area to ensure the environment is optimal for the trees' health.
Tree Maintenance. Trees are an excellent addition to any lawn, but without the proper care, they can become more of a hassle than an asset. Tree services include trimming, shaping, and applying preventative treatments, which will help keep your trees looking their best.
Tree Moving. Landscaping is a huge contributor to the visual appeal of your outdoor space. If a tree is planted in the wrong place, you may have the option to transplant it to a better location. Our team of arborists can come out and assess the property to see if there is a possibility of moving trees to a more optimal location. If transplanting is a safe and effective option, we'll work with you to get it done.