Looking to plant a tree? Choose us for our tree planting services.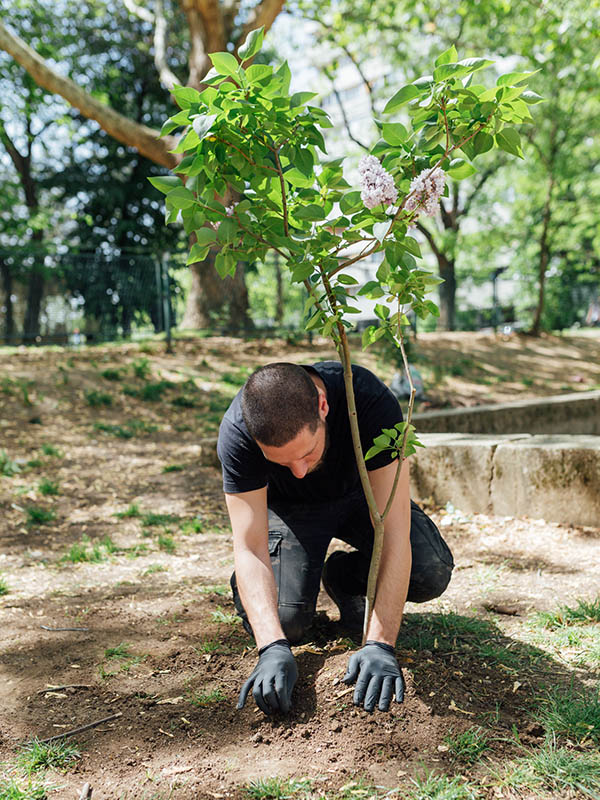 Part of what we love about our company is the diversity of services we offer. Yes, tree trimming and tree removal are important, but we also want to help more trees grow– that's why we offer tree planting services, too.
If you're debating whether to go with professional tree planting or just do it yourself, here are a few things we think you should keep in mind. First, it can be hard to find the right spot to plant a tree by yourself. Not only do you have to select a spot with good soil, but you also have to consider things like sprinklers, pipes, and other underground workings. There is also a level of care required that will come from professional work. This care involves prepping the soil, preventing pests, using mulch, and more.
When you work with our team for our tree planting services, you can rest assured that your property and baby trees will be getting the best care. This is largely because of our extensive qualifications in working with trees and plants in the Gatlinburg, Tennessee area. Also, you should know that if you're looking for a licensed and insured tree management company serving the Gatlinburg area, you'll only find those criteria met here at our company.
Here at B&B Tree Management, we also offer services in tree trimming, tree maintenance, plant health services, tree removal, and more. Call us for more information today!
---
At B&B Tree Management, we provide tree planting services for properties in Sevierville, Alcoa, Pigeon Forge, Kodak, Gatlinburg, Knoxville, and Seymour, Tennessee.