Keep your trees healthy and happy with our professional tree trimming services.
It's a wonderful thing when trees grow. Who doesn't love to see the growth from a tiny shrub into a mature, full-grown tree? However, if you want to keep your tree healthy, you need to do more than just let it grow. In fact, calling for professional tree trimming is a routine practice to keeping your tree healthy and allowing it to maintain its maturity.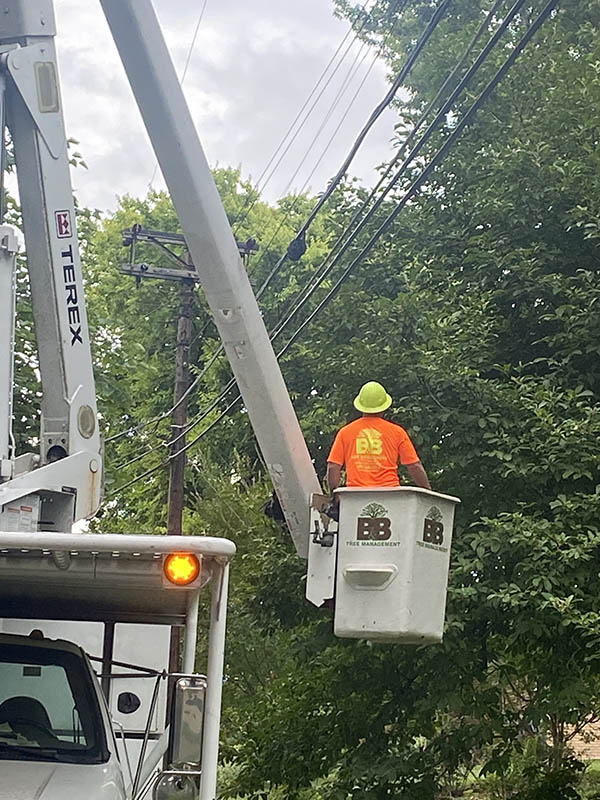 If you're wondering whether you need tree trimming for the trees on your property in the Knoxville, Tennessee area, here are a few questions to ask yourself:
Does the tree appear overgrown?
Is there any evident damage?
Are there any signs of disease?
Has a big storm recently passed through?
We recommend you survey your trees and see if you find any answers to these questions. Overgrown trees can quickly make your curb appeal turn south and potentially threaten the health of the tree. If the tree gets too heavy, you might find some broken branches or cracked bark, and then you should definitely have your tree trimmed. The same goes for noticing dead parts of the tree. These should be removed before the disease spread throughout the tree.
So, if you're looking for a reliable company serving the Knoxville area that is both licensed and insured, look no further! Our team here at B&B Tree Management is ready to provide you with our tree care services that include tree trimming, tree maintenance, tree removal, tree planting, and more. Call us today for more information!
---
At B&B Tree Management, we provide tree trimming services for properties in Sevierville, Alcoa, Pigeon Forge, Kodak, Gatlinburg, Knoxville, and Seymour, Tennessee.
Similar Services We Offer: