Eastern Tennessee is well known for the lush forests that make the area stunningly beautiful. It may not have crossed your mind that maintaining the trees on your property is an important job. An arborist is a certified professional that has the skills, training, and knowledge to properly care for your trees to keep them healthy and beautiful. The services that an arborist provides are invaluable, as they can both care for your property and simultaneously transform the landscape around your home. Some of the ways that arborists care for the trees around your home are: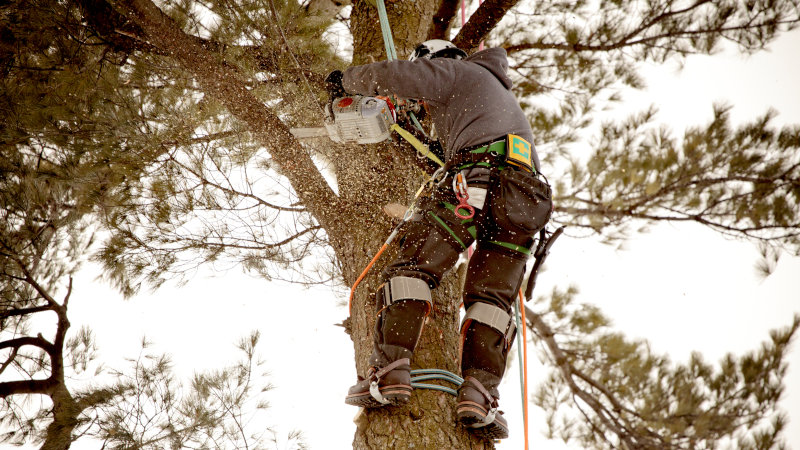 Assessing the health of trees on your property– Arborists can identify issues with the health of your trees via thorough inspections and can diagnose diseases and identify pest infestations and nutrient deficiencies. Armed with this information, they can create solutions that are unique to the specific needs of your trees.
Trimming and pruning– Arborists are specially trained in trimming and pruning trees to maximize health and minimize the damage done during the process. They can identify and remove branches that are damaged, overgrown, or dead, all while improving structural stability and enhancing the beauty and lifespan of the tree.
Removing trees when necessary– Tree removal is a last resort for a skilled arborist, but in some instances, it may be needed. Arborists can handle tree removals safely to prevent additional damage throughout the process. The safety training they receive prepares them to minimize risks and potential damage to keep your family and property safe.
Selecting trees for your property– Arborists have a strong grasp of what trees work best in different environments, including soil and light conditions. Keeping your desired aesthetic in mind, they can help you choose the trees best suited for your property to ensure optimal growth and success of the trees you choose.
Providing expert advice– A skilled local arborist is an excellent resource for any questions you have regarding trees on your property. They can advise you on how to care for your trees, maintain your specific species, and preserve the health of your trees for long-term success.
At B&B Tree Management, we offer certified arborist services in and around the Sevierville, Tennessee area. Our team is well-versed in local soil and climate conditions and how to best care for trees in the area. Whether you are looking to select new trees or have an issue that needs to be addressed, we are here for you. We also offer emergency tree services for those moments when you have an issue that needs immediate attention. If you are looking for the best in tree care, reach out to us! We are a friendly, professional group that will pay attention to the details to keep your property safe and beautiful!